Hello! We pivoted
Ashbury Skies is now Suggies
What is Suggies?
Suggies is a stylish, comfortable shoe that's easy on the foot and easy on the planet, made for comfort craving women. We lean into an ethical and sustainable manufacturing process. In fact, our shoes are hand-crafted in our home state of California.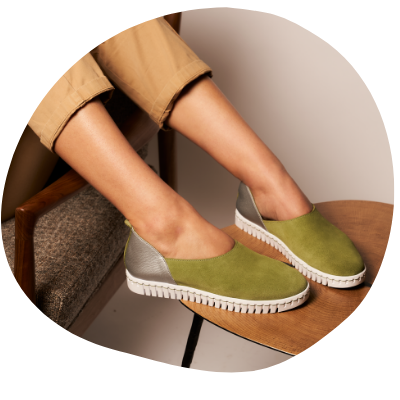 Why do women love Suggies?
Women love Suggies because our shoe is very comfortable. Our footbed uses a deep-cushion technology for deluxe comfort (the same kind you would find in a high-performance running shoe). Our shoe is designed with breathable materials. We make our shoe with a flexible bottom and buttery soft Italian leather that feels like the biggest hug ever!
Why did we pivot?
We have always worked in the shoe business, but we just weren't very comfortable with what shoes were made of these days and how they were made. So we decided to turn our focus to making shoes our way, which is different. It's pretty simple, our focus is on comfort, style and sustainability.